Kalamazoo Sportswear & Regalia, d.b.a. HonorGrads.com, is an allied trade
member of the Association of College Honor Societies (ACHS).
We subscribe to the mission of that organization and its member societies.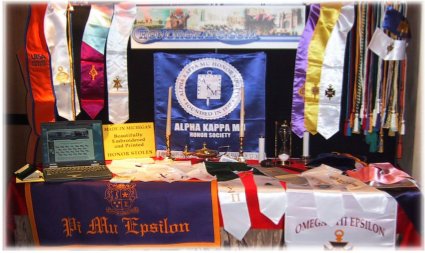 We are dedicated to celebrating the highest achievement in scholarship
and student leadership. In collaboration with those member societies,
we offer for sale the finest quality graduation paraphernalia.
You can order with confidence that each item is authorized
and of the highest quality.
---
KALAMAZOO SPORTSWEAR AND REGALIA 1-888-344-4299